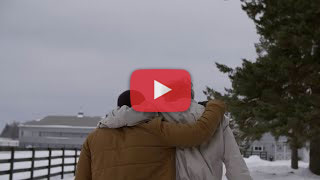 Behind every great company is a great team. What we offer is simple—an opportunity to work collaboratively and inclusively, to develop your skills and help you grow—with a group of people who value hard work and fresh ideas.
If you're looking for a place that recognizes your efforts and achievements and rewards you for a job well done, look no further. That's us.
Meet the talent that makes it all happen.
At OneMain Financial, we know what it takes to make great employees: bright, motivated, customer-focused individuals who share our commitment to growth and achievement. But what makes us a great employer? Listen to what our people have to say:
I joined the organization as part of the merger between OneMain and Springleaf Financial in 2015. It has been both the most challenging and rewarding roles in my career. The IT organization is made up of some really smart, technically savvy people who are always looking to build a better IT environment. If you are interested in a place that will give you a chance to contribute every day, OneMain is the place for you.
Kevin, Vice President Software Development
Baltimore, MD
OneMain Financial, treats me like more than an employee and cares about my development. My direct supervisor provides me with constructive feedback and puts me in situations that highlight my strengths and foster personal growth. I love the competitive environment at OneMain – it motivates me to strive to be the best. I've enjoyed working at OneMain for over 15 years, and have made lasting friendships both in and outside of work with my peers and employees.
Linda, Branch Manager
Yonkers, NY
By far the best part of my job is building relationships within the company. This is truly a career that is built on relationships and people. I love the enthusiasm and positivity that my team brings to the table every single day, supporting each other through thick and thin, and helping our branch grow to become the best version of what we can be. While we have a great incentive plan that rewards hard work in lending, collecting and insurance, the biggest reward is our pride in each other and in what our brand represents.
Sathon, Branch Manager
Lawndale, CA
During the last three years that I have been employed with OneMain Financial, I have developed many skills needed to grow not only as a team member but as a person. The atmosphere that I work in daily is fun, outgoing and competitive. At OneMain Financial I can set goals for myself, which in turn have allowed me to be rewarded with a significant amount of various incentives from being a top performer within my district and area. Growing up I have always been a competitive person that was always up for a challenge. As a Senior Personal Loan Specialist, I have used my valuable skills, traits and personality to enhance my ability to grow within the company. I am currently in the process of completing the Foundations program, which will allow me to work towards a successful future with the company. I look forward to being a team member for many more years to come with a company that makes getting up to go to work every day enjoyable and something to look forward to.
Anna, Senior Personal Loan Specialist
Gloversville, NY
At OneMain Financial, I've had the opportunity to enhance my skills and been provided with the tools that have shaped my success as a manager and leader. It is definitely a friendly and competitive environment which brings fun and excitement to each day. Your efforts are rewarded through an awesome incentive plan that includes bonuses and other prizes.
Fulu, Branch Manager
Lansing, Michigan